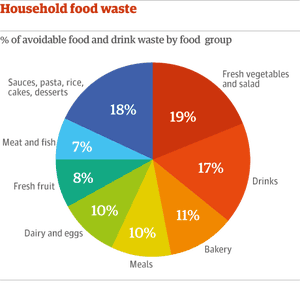 T'is the season..of over shopping, piles of leftovers and a beckoning rubbish bin. Sound familiar? Well, stop right there. Here are my suggestions of what to do with 10 of the most common foodstuffs you might be tempted to bin.
1. Bread.
The
doyenne
of cookery writing (Marguerite Patten) told a story once about a woman in her village who was seen throwing away bread and was shamed and shunned by all the village folk for months. Those were the days eh?
Now it's the foodstuff most likely to end up in the bin- but if it's starting to go stale, just blitz it up for breadcrumbs and put them in bags in the freezer, ready to use for stuffings, coating fish cakes or chicken, adding to homemade burger mix or making a crispy topping for fish or cassoulet.If you have leftover garlic bread- even better. It makes flavoursome breadcrumbs and great croûtons for soup.
Chop up garlic bread for croȗtons
Blitz up bread for breadcrumbs
Coat chicken breasts with crumbs
2. Cheese.
Most cheeses freeze well if you grate them up and bag them.
But if you have lots of odds and ends left from the Christmas cheese board- blitz them all together in the food processor ( Cheddar, Cantal, Bleu, Wensleydale or those odd flavoured 'truckles' much seen at Christmas)
Use up your Christmas cheese board
Cheese scones
and make these delicious cheese scones ( which also freeze well if you make too many). Just blitz 225g plain flour, 2 tsp baking powder, 1 tsp salt, 70g butter, 1-2 tsp mustard and a selection of leftover cheese
About 175g cheddar and Brie
Add some milk, a few glugs at a time, until the dough comes together in the food processor. Turn it out on a floured board and cut scones about 4 cm thick.
Cut out your scones
Brush with milk and bake on a greased baking tray at 175 degrees until golden brown.
3. Eggs.
Egg whites freeze well and can be defrosted and whipped for meringues, mousses or Îles Flottantes when you need them.
Fancy ᐉÎles Flottantes
The yolks need to be mixed with something ( sugar or salt perhaps) if you want to freeze them. I mix them with soy sauce-
Mix egg yolks with soy sauce
which can then be frozen and defrosted for pouring into Egg Drop Soup- or fried into an omelette, then chopped up and frozen, ready for adding to Egg Fried Rice or Cantonese Rice, Pad Thai or Nasi Goreng.
Fry the eggs and soy sauce as an omelette


4. Lemons.
I freeze empty lemon shells and use them in January when I make marmelade to add extra flavour to the preserves.
Lemon shells for the freezer
Lemon juice and zest for freezing
Alternatively, grate the zest and squeeze out the juice and then freeze in small containers so you can add a bit of zest or juice to a recipe whenever you need to.
5. Herbs.
I also freeze fresh parsley and coriander. You can then crumble bits into a soup, stew,
moules mariniḕre
or curry.
Freeze herbs in ice cube trays
Other herbs (like mint and dill) freeze well in ice cube trays.
Herbs like bay, thyme and rosemary just need to sit in a pot in your kitchen and dry naturally, ready to add to anything you want.
Dry your herbs in the kitchen
6. Coconut milk.
Talking of ice cube trays - this is a hack from a family member. Leftover coconut milk can be poured into ice cube trays, frozen and then defrosted whenever you want a 'shot' of coconut in a soup, curry or rice pudding.
Freeze individual 'shots' of coconut milk in ice cube trays
7. Lettuce.
Sad looking lettuce and bagged salad leaves go in the bin quicker than you can say Peter Rabbit.
But they are surprisingly good cooked. Try them in a soup like my Mr McGregor Velouté
or braised with stock, bacon lardons and peas for a vegetable side dish or added to a stir fry. They take on a whole new life.
8. Baked Beans.
You can add leftover beans to a mixed bean cassoulet, a
soupe au pistou
or minestrone. The tomato sauce just all adds to the flavour combinations.
Minestrone
You can also make a version of hummus with them: just blitz two tbsp baked beans, 1 tbsp olive oil, 1 tbsp peanut butter or tahini, 1tsp chili paste, 1 tsp chopped garlic, 2 tsps lemon juice in the food processor for a quick dip!
Baked Bean Hummus
9. Mashed Potato.
Bubble and Squeak
So many uses- added to soups to thicken them, mixed with veg and fried to make Bubble and Squeak, or Corned Beef Hash, mixed with tinned fish for fishcakes or added to flour to make gnocchi. Why would you throw it away? Madness.
10. Stir Fry and Noodles.
Miso Noodle Soup
One of my favourite lunches- leftover stir fry and noodles, added to miso broth or chicken stock to make a Miso Noodle Soup.
Or fry them and use them as the filling for an omelette. You'll love it.
Ban Khoai- a stir fry filled omelette
I hope you've found some useful ideas here. Most of them have been on the blog before, so you can find various other recipes for these ingredients by clicking on the sidebar ( if you're using the web version).
It just remains to wish you a happy, healthy- and less wasteful- New Year.
Happy 2020 !